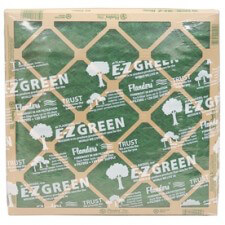 Standard
The 1" fiberglass filter
Replace every 30 days
Chances are, this is the type of filter you currently have installed. It is usually 1" wide and sits on the side or just inside of your furnace. Contractors choose this filter because it is the least expensive to initially install. We never recommend using a 1" fiberglass filter as it is more of a "golf ball catcher" than a filter. At minimum, we recommend using a 1" pleated filter.
Advantages:
Inexpensive
Easy to replace
Disadvantages:
Low arrest rate - it really does not filter any contamination and pollution from your home
Frequent changing (about every 30 days) is required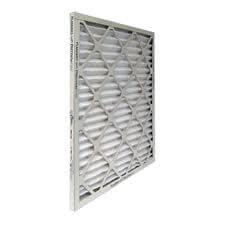 Good
The 1" pleated media filter
Replace every 30-90 days
You can easily replace your 1" throw-away filter with a 1" pleated media filter. The pleats allow for more surface area and in result a higher arrest rate. At minimum, we suggest that these type of filters be installed. You may notice that a lot of real estate at big box stores is now being dedicated to replacement 1" filters. There are so many types, which one to choose can be confusing. We recommend going with a medium priced filter about $6-8 each. The "higher end" 1" filters that claim to last 90 days typically have a very high pressure drop, sacrificing airflow and fan power for filtration. If you upgrade to a 4" filter, you can have both.
Stay tuned, we are going to have a video lab test on 1" filters to determine which one is best!
Advantages:
Better arrest rate than the throw-away - filters more contamination and pollution from your home
Easy to replace
Disadvantages:
More expensive than a throw-away filter
Frequent changing (about every 60 days) is required
May have high pressure drop - fan has to work harder to pull air through the filter